About Cookie Gluck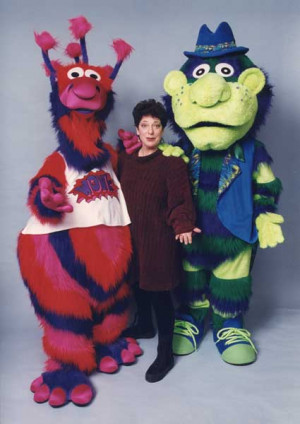 Cookie Gluck grew up in Brooklyn, New York and studied Art at the University of Wisconsin, Madison. In 1970 she followed the ORGANIC THEATER Troupe to Chicago where they soon presented WARP: A Science Fiction Epic Adventure. The show migrated to Broadway and Cookie won the New York Drama Desk Award for Costumes. She found her "techie" calling in the glory days of Chicago theater. Backstage she acquired a hands on education in functional materials, methods and production values.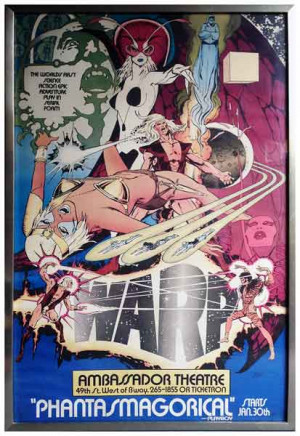 By 1980 Cookie's prop wizardry, penchant for spectacular effects and flair for conspicuous costumes, was noticed by commercial venues and her own studio was launched. For 30 years she has designed and fabricated popular mascots, prop objects and wearable Characters for numerous Sports Teams, Businesses, Films, Spectacles and MediaEvents. Her reputation grew with her visibility and satisfied client list.
In 1992 Cookie moved her studio to its present location at Evanston Lofts; a 2500 square foot, bi-level facility which enables her to contain and supervise her entire extensive operations. Over the past 2 decades she has added considerable materials, tools, processes and resources to her production repertoire. Computer skills and digital imaging have enhanced her ability to work compatibly in ever expanding media fields.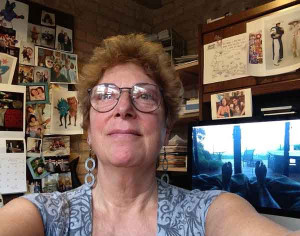 Today, Cookie is happy to be operating a state of the art studio with an eager and talented crew. She's a seasoned professional with national and international clientele. Her capabilities span the full range of services from concept to product. She continues to maintain quality control and accountability by personally overseeing all in-house operations and dealing directly with her clients.
Browse this website to see the breadth and scope of
Cookie's work
. Enjoy the endearing, funny, outrageous, engaging and fabulous creations. Then,
contact us
today to see what Cookie can do for you. Consultations are free!